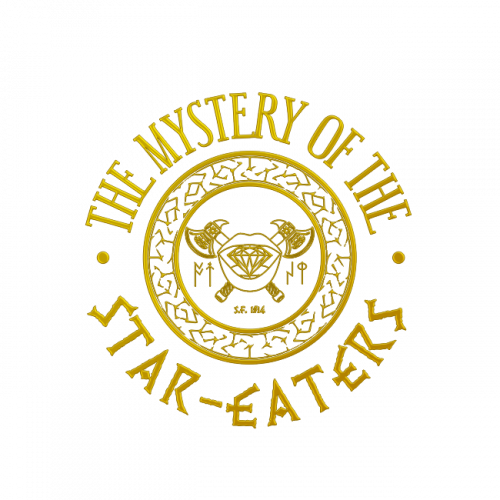 A Free, Outdoor Mystery Game for Any Age
Professor Maccelsbury has been missing for 48 hours. Now, Detective Inspector Ranney is stretched thin and getting desperate. He's called you in for help. He says he'll give you everything that he's gathered in his casefile to go on, vague as it might be. The professor's life is in your hands. Every second counts. Examine the casefile, follow the clues and try to solve the mystery of the star-eaters.
Feeling competitive? You can speed run the trail and enter the local and national leaderboards at the end, if you wish. If you do, you'll even be in the running for a prize! See below for details. 
Download or view the casefile below and click on your location when you're ready to start.
We recommend that you bookmark this page or save the files somewhere you can refer back to easily.
What is a Casefile Trail?
A casefile trail is a free gaming experience for players of any age. The trail is an outdoor game where you visit stops in any order, gathering clues and evidence before being able to visit the final location and solve the mystery. Players are given a map with marked locations, but before setting off, players need to download and examine the casefile document for clues on which stops to visit first. 
Players visit ten locations in the game and each location has a window sticker with a unique QR code to scan, to progress the story. 
Once you've visited all of the locations, you'll be able to solve a final puzzle and complete the game. Once players have completed the game they will be shown their timing (from starting to solving the final puzzle) and be able to enter their team for the local & national leaderboards.

We'll be giving away local and national prizes for the fastest teams to complete the trail before 31st December 2023. Each team to complete their local trail the fastest will be entered into the national prize draw. Just add your team name and email at the end of trail to enter.
Fastest Team Draw National Prize: A Nintendo Switch
Fastest Team Local Prizes: £20 Amazon Vouchers
The trail works by utilising contactless QR codes, without the need for players to download or sign up to anything. The trail consists of 10 collection points with embedded QR codes.
How to Play:
1. Examine the casefile and decide which stops to visit first.
2. Click on your location below to see your local map.
3. Visit all 10 stops by scanning their QR codes, learn more of the story and record the evidence you collect.
4. Once you've visited all of the stops you'll be able to solve the final puzzle and complete the trail.
Thinking about Hosting a Trail in your community?