"Astonishingly excellent customer service. Fantastic affordable trails to get your local community up and out walking."
Tina Gambell, Wisbech Town Council


Build an Audience & Create Footfall in 2022
We've created a brand new storytrail with a series of 'missions' for 2022. By developing our own team of superheroes and basing each holiday-themed mission around them, you can create a regular following who will want to come back again and again. 
These storytrails are included as part of our new geogaming platform or they can be run as one-off events.
Read on to see how our experiences are now truly immersive, engaging and rewarding for players and will create a sense of play, community and life in your location.

A Local Geogaming Platform For Your Area
We'd like to introduce you to our new storytrail platform, which can bring a local library of magical, free experiences to your area.
Please watch our video presentation video below to find more.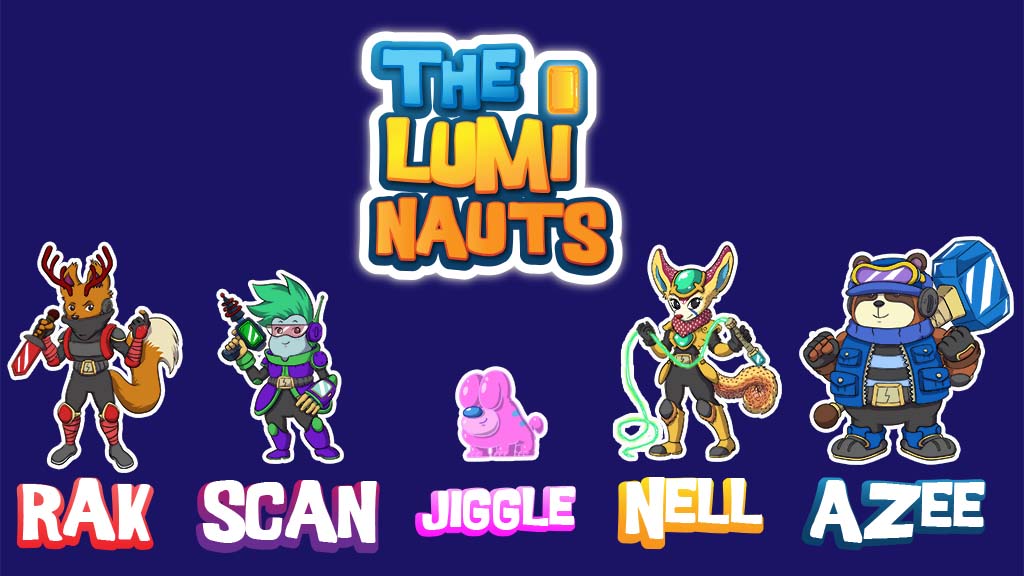 Introducing the Luminauts
This team of interstellar heroes will be completing 'missions' throughout 2022. By introducing players to a recurring series of lovable characters, we will create a fanbase and regular audience. This will encourage players to keep returning and spread awareness of the game, building on each mission.
The Luminauts are a team of interstellar rangers who hunt down and rescue 'spectrals'. These cute and strange creatures get stuck in the lightwaves of everyday objects. The only way to free them is by using special gemstones called 'spectralights' (assistant Luminauts can use their smartphones). When spectrals are freed, they are only visible when looked at through a spectralight, so be quick! Each mission revolves around a unique, self-contained story.
1. Ten story points are displayed in venues around your location via window vinyls or on Correx boards. Players visit them and scan unique QR codes with their phone's camera. A browser window opens automatically, without any need to download an app or register, and they collect a digital stamp.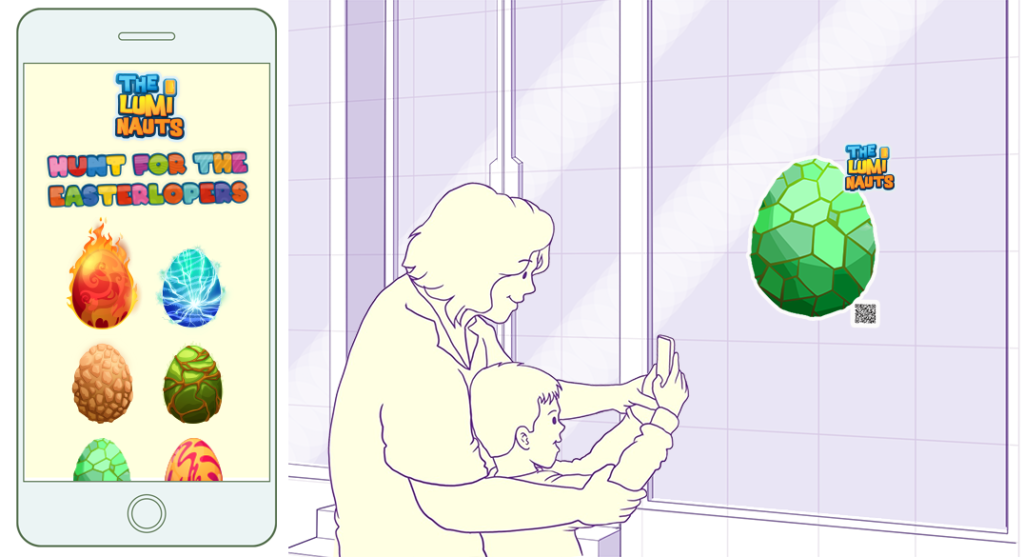 2. Players choose what happens next in the story.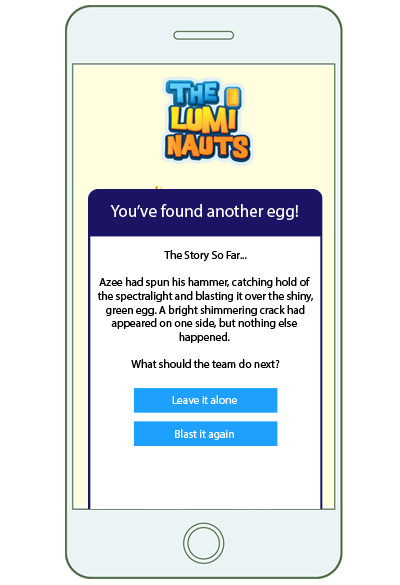 3. They read the next page based on their choice.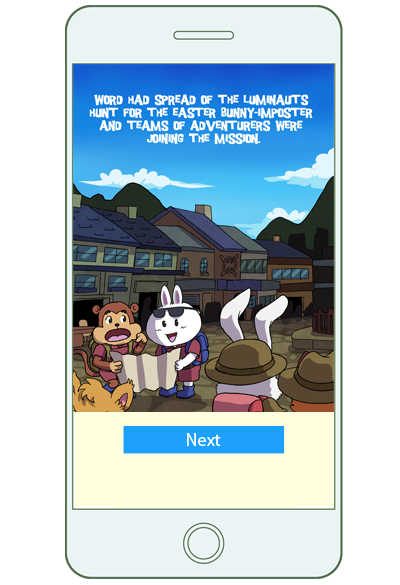 4. And open the object to reveal the mystery character.
5. Players can then open the character in AR (or web image only) and take selfies. They are then directed back to the map page to find the next story point.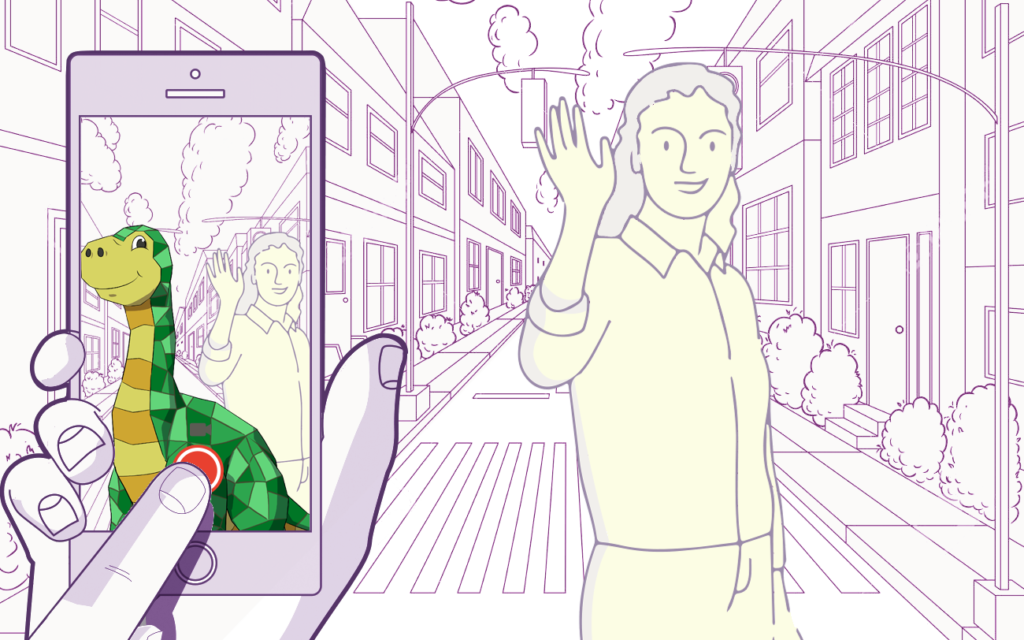 6. Finally, when players complete the game, they can take 'mission complete' selfies and share them on social media. They also win printable fun packs with colouring in and game sheets to play at home.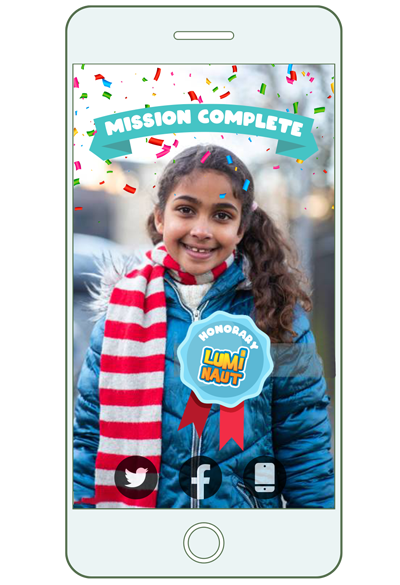 Watch the below video to see it in action:
This year we are releasing four specially created Luminauts missions, based around the holidays. These can be ran as single one-off events or as one continuous game that builds an audience over the year. 
Missions for the Whole Year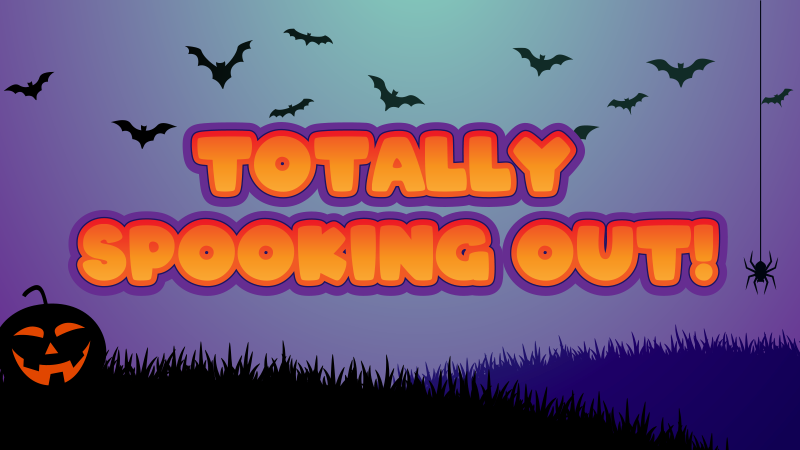 The Luminauts: Totally Spooking Out!
Available to launch from Oct 1st 2022
Our team of heroes, The Luminauts, are sent on another mission to investigate a particularly spooky spectral sighting. Simple Halloween masks have been coming to life in your location and the team are tasking young recruits with a mission to visit them all and release the spectral creatures that have inhabited them. Along the way, players can try on the masks in AR, taking selfies with them, before 'releasing' the creatures and seeing their full forms in augmented reality. They'll also get to choose what happens at each step of the story and finally, once complete, win a free digital funpack.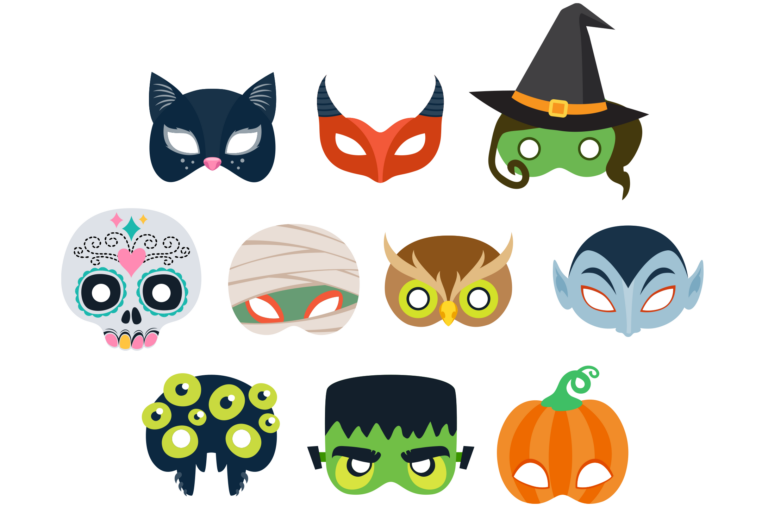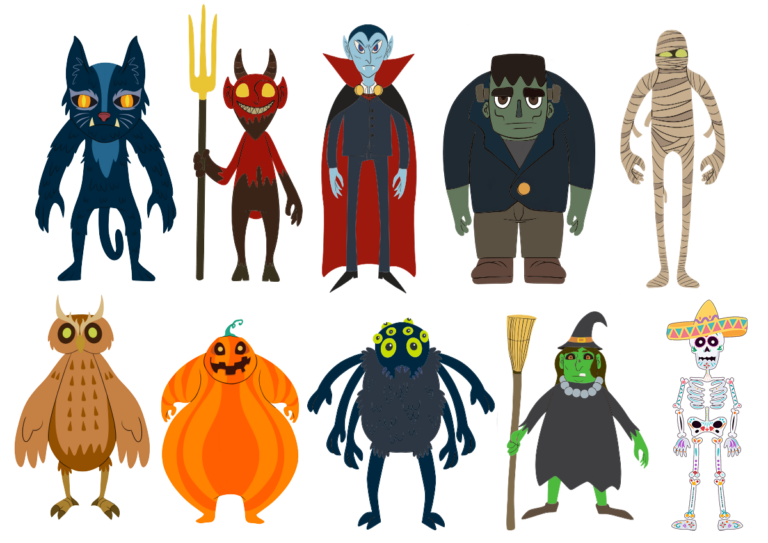 When: Launch at any time from Oct 1st
How Long: Up to 5 Weeks
Who: Any age can enjoy it, but aimed at families
Venues: This trail has 10 'storypoints' for venues to host.
Price: £549+VAT or Free when included in the multi-trail platform
Process: Once you complete the application form we will send you a complete marketing toolkit and venue form that you can use to submit the 10 venues. After you submit this, we create your map, send you the physical window decals, and take care of everything else!
The Luminauts: Hunt for the lost toys
Available to launch from Nov 12th 2022
Our team of heroes, The Luminauts, are celebrating their first Christmas on Earth! Unfortunately, something strange is going on with a set of 10 presents that have gone missing. The team is asking young recruits to track down the presents, answer cheeky riddles and release the Christmas imps from inside.
Players will get to decide what happens at each step in the story, they'll get to release and see the Christmas imps in AR, letting them take selfies with them. Once they've completed the story and released them all, they'll win a free digital fun pack. Have a go yourself below!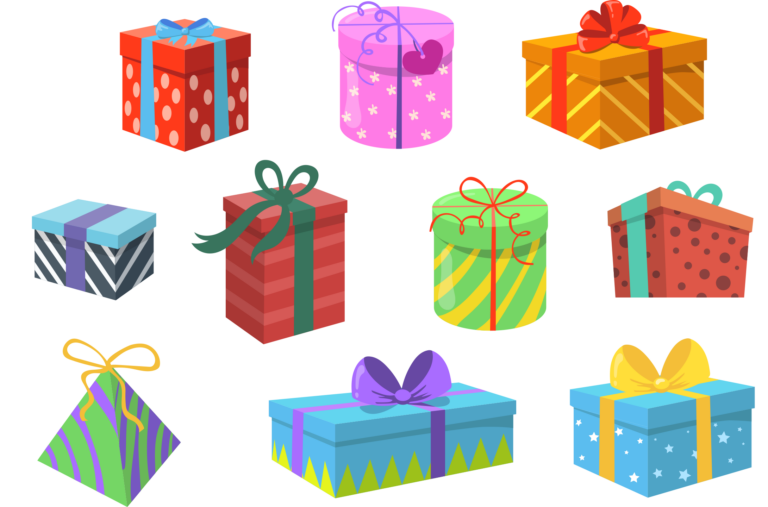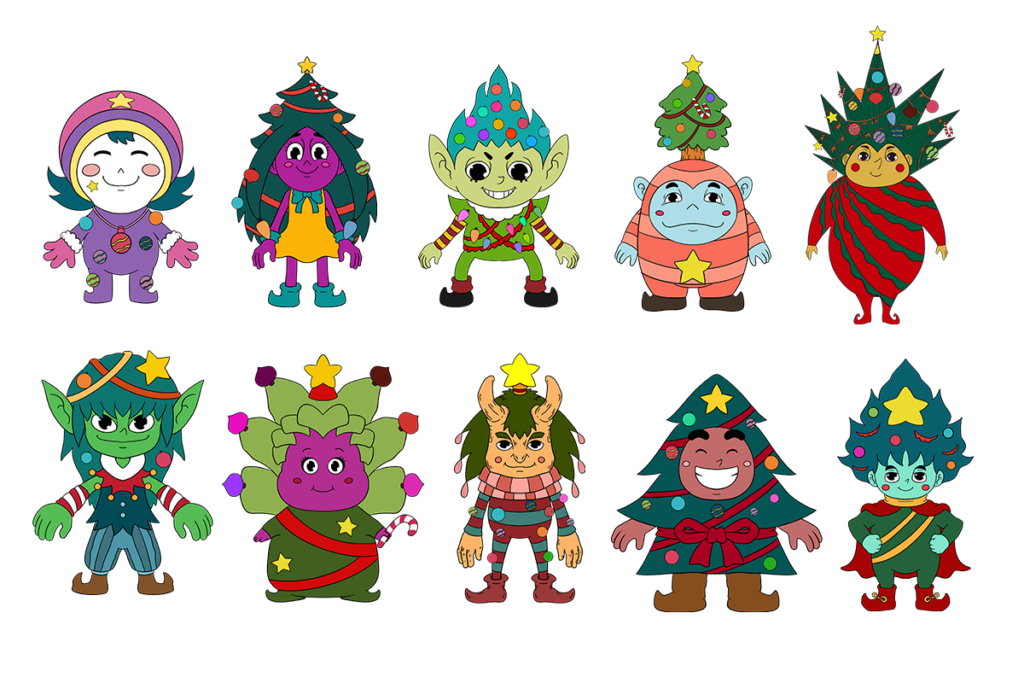 Try it out yourself! Play our current Halloween Storytrail to see the what to expect... (works best on mobile)
When: Launch at any time from Nov 12th
How Long: Up to 7 Weeks
Who: Any age can enjoy it, but aimed at families
Venues: This trail has 10 'storypoints' for venues to host.
Price: £549+VAT or Free when included in the multi-trail platform
Process: Once you complete the application form we will send you a complete marketing toolkit and venue form that you can use to submit the 10 venues. After you submit this, we create your map, send you the physical window decals, and take care of everything else!
Bespoke: There is a lot of flexibility in what we can offer. We can print various large-scale marketing materials, like life-sized cutouts, banner and posters. We can work with the community to run prize draw competitions or children's colouring competitions. We can even create bespoke characters based on local concepts or competition designs. Get in touch to discuss any ideas that you have.
Our Games - Benefits to Hosts
We always strive to evolve our experiences, for both players and hosts. To maximise the benefit to you we have created a package that is simple to set up and run, attracts as many players as possible and gives real post-event insight.

Quality Events at Reduced Costs
By offering our games to multiple locations we can pass along savings to you, making our events very economic.

Increase Footfall On Public Holidays
Our games are seasonally themed, giving you great opportunities to bring in more visitors over public holidays.

You can run our games over weeks, not days, giving you the chance to spread word of mouth and maximise your marketing.

We take care of 95% of the setup and preparation for you. All we ask hosts to do is to find the venues to display the characters and market the event locally.
Our event is Covid-proof with contactless, outdoor engagement, and being completely digital makes it environmentally friendly.

We give you a full analysis report after the event, including footfall, business engagement and return on investment.

As well as funding a national marketing campaign, we'll provide you with a toolkit for you to publicise the event locally on social media, in print media, with schools and event listings.

Create a sense of community by including local schools in a colouring competiton and displaying the winner on the trail.

We'll liaise directly with your venues to engage them, getting special discounts for players and increasing indoor footfall for them.
Our Games -

Benefits to Players

Our experience is like nothing else, where children and adults will be engaged in the story as they pick how it progresses themselves, 'choose-your-story' style. They can even repeat the game and create a totally different story!

Children yelp with excitement when augmented reality characters burst to life on players smartphones. Over 90% of phones now have this technology so every group is likely to have one.

Children will beam with pride when they take a 'mission complete' selfie, with a digital badge pinned to them. Adults will love the discounts they find along the trail.

Players can explore your location and see parts of it, or venues, that they didn't even know exisited. Not only that, but they'll get the kids out and exercising without even realising it!

A great, day outdoors, having fun and getting rewards – all for free!

Our tech means anyone can play on any device, so nobody is left out. Digital and contactless means no printing so it's safe & environmentally friendly.
What We Do:
Provide all the printed materials
Set up your game on the collection platform and create your digital map
Show your trail on a central bespoke website
Run a national marketing campaign
Give you a Marketing Toolkit, specially developed for the trail
Send you a final report on user analytics
What You Do:
Decide where you want to put up the ten stops within your area and the route
Give us the list so we can create your map
Promote the event locally using the Marketing Toolkit
Distribute the materials to participating venues
Give interviews for local media
test the augmented reality on your Smartphone:
Scan the below code with your smartphone or click on this link if you are already using one to view this page.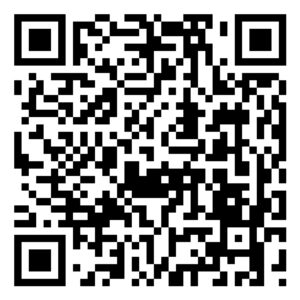 90% of modern smartphones now have AR capability but there are a small number that still don't support it. If you don't see a 'see me in AR' button on the next page then it's likely your phone doesn't support AR yet and you'll need to use an alternative device.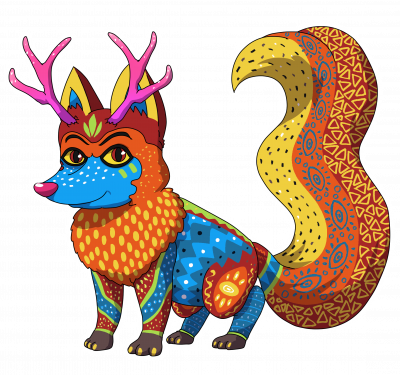 Case Study: Blaina, Wales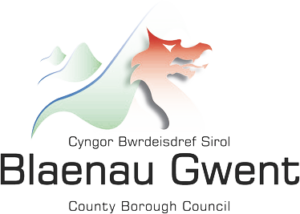 With a population of just 4808, Blaina ran our Santa Needs You! Augmented Reality Trail in December 2020. Through a combination of great local marketing and word of mouth, the trail proved to be a huge success and over 1000 players took part.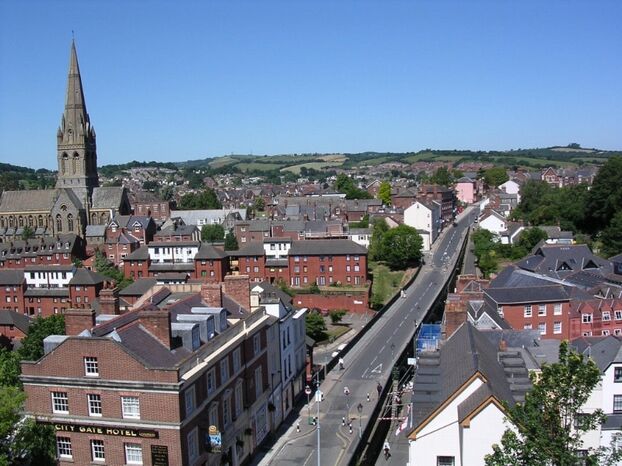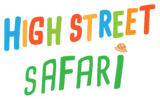 Our new geogaming platform brings a local library of storytrail experiences to your area. Bespoke storytrails can be added to your local library and even existing local trails. Please read the presentation below to find out more. The platform subscription costs just £300+VAT per month.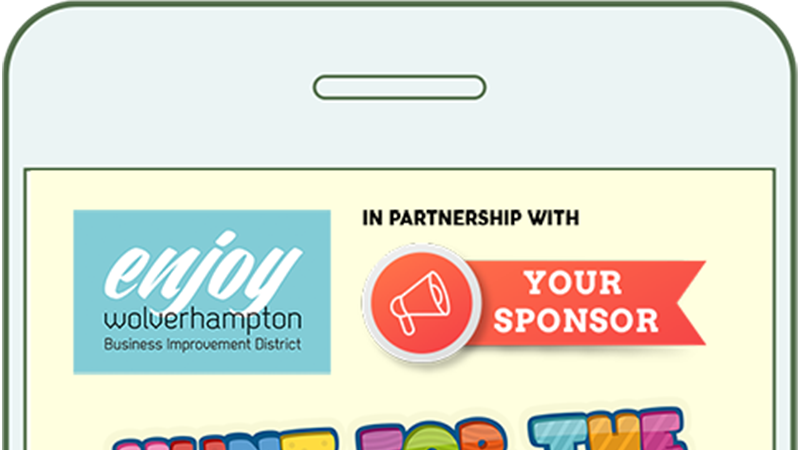 Why not supplement the entire cost of the geogaming platform, or a single trail, by partnering with a local sponsor.
Our packages can be fully co-branded with sponsor logos beside your own, at no extra cost. 
We can even identify and contact potential sponsors on your behalf. Just get in touch if you would like to learn more.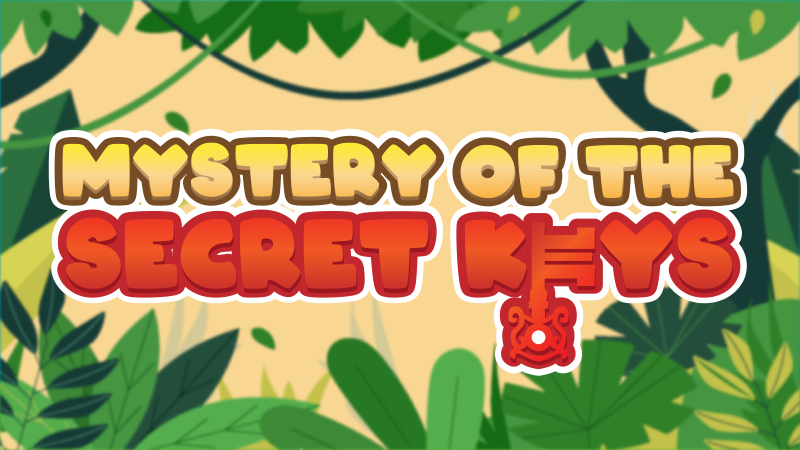 Luminaut trails, based on major holidays, can also be run as one-off events, if you would like to bulk up your location's calendar of events.
A single trail runs for up to 5 weeks and costs just £549+VAT.
Each standard trail package includes:
All Printed Game Vinyls or Correx

Branded Marketing Toolkit including poster and flyer designs, PR and social media assets

Branded Map Page
Branded Game Platform
Analytic Reports
Frequently Asked Questions