St Albans Secret Carnival trail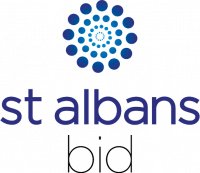 Welcome to the Secret Carnival Trail! If this is your first of our QR code trails please read the 'How to Play' below to get started. 
This trail is an interactive story, as you visit the carnival characters (in any order) you'll learn what their amazing skills are and be able to take a special storybook selfie. Then, when you've visited them all, you'll be able to create your very own digital or printed storybook by uploading your selfies.
Time to set off on the trail! We've placed 10 characters around these parts and it's your job to hunt them down and learn what they do in the carnival!
To take part simply:
1. Visit the characters using the map below, in any order.
2. By scanning their QR codes with your phone's camera (or typing the URLs, printed under the QR codes, directly into your browser's address bar) you'll learn about the characters and be able to take your selfies. 
3. When you've visited them all use the upload page to create your own 'selfie storybook'.
IMPORTANT: You must use the SAME browser on the SAME device for character collection. You must have browser cookies enabled and not clear them during the trail.
We're offering a Nintendo Switch prize to one family who complete the trail. The lucky user will be picked out of a hat on June 15th. The user must have visited all 10 of the stops to be eligible and they will need to register to enter the competition upon completion of the trail.
You MUST use the same device to scan all of the QR codes to be eligible to win.
When you've completed the trail use this link to create your selfie storybook: