Yateley Platinum Jubilee trail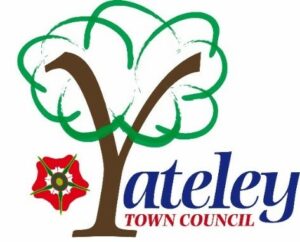 Welcome to the Queen's Jubilee Storytrail! If this is your first of our QR code / Augmented Reality trails please expand and read the 'How to Play' below to get started. 
This trail is an interactive experience, as you visit the storypoints in order, you'll collect digital stamps, learn more of the story and be able to take selfies with some AR characters.
Once upon a time, Queen Elizabeth II was just a little girl, praying to have a brother because that would mean she wouldn't have to be Queen! It didn't take long for her to get used to the idea though and when she was 21 years-old, in a radio broadcast (before mobile phones or even colour television!), she said: "I declare before you that my whole life, whether it be long or short, shall be devoted to your service and the service of the great imperial commonwealth to which we all belong."
It turns out that her life has been very long indeed and she has stuck to her word, serving the commonwealth for seventy years!
At each stop, we'll give you a few facts from each decade of her reign, from the 1950's, right up to today.
A Royal Day Out: The Story So Far...
On this particular morning, Sir Barnaby Beacon was getting ready to have one of the most important days of his life. They were lighting his beacon in honour of the Queen's Platinum Jubilee! He couldn't have been more excited, but there was still lots to do to get ready for the celebration. Sir Barnaby was quite busy getting himself ready, when his friend, Cherry Chandelier came in and asked him for help setting up the party. He told her that he was rather too busy getting himself ready and wouldn't be able to help at all! Cherry looked quite upset and left without another word.
A little while later, Sir Barnaby was looking for Cherry to find out where to go for the party, but much to his surprise everyone had already left! What a disaster! He'd been so busy that he forgot to ask where the party was. He was about to run out after them when he spotted a note pinned to door. It read, 'I'm getting ready for the Jubilee, but you won't be able to celebrate without me! I'll be waiting for you at the beacon's end, you'll find me by speaking to a friend. Cherry.'
He was very confused by this! There was nothing else he could do except walk into town and look for 'a friend'.
Why don't you come along and join Sir Barnaby on his stroll. Let's get to the bottom of this!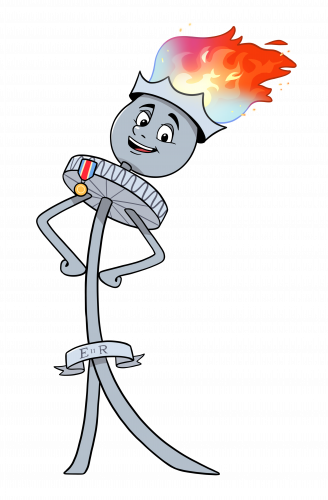 Time to set off on the storytrail! There are 7 of Sir Barnaby Beacon's friends around these parts and it's your job to visit them all.
To take part simply:
1. Visit the storypoints using the map below, in numerical order.
2. By scanning their QR codes with your phone's camera (or typing the URLs, printed under the QR codes, directly into your browser's address bar) you'll collect digital stamps.
3. You'll be presented with a story choice at each stop where you can see what happens next.
4. The characters are then available to open in augmented reality, simply click on the 'OPEN IN AR' button to be taken to the 3D model page. From there, click on the blue 'See me in AR' button and your phone will automatically open its AR function. Most modern phones now have this functionality, but if you do not see the blue 'See me in AR' button, the device does not and you will need to use an alternative device.  Please test it here before setting off to avoid disappointment.
IMPORTANT: You must use the SAME browser on the SAME device for character collection. You must have browser cookies enabled and not clear them during the trail.
Expand the map, with the icon on the top right, to open it in the Google Maps app.
Click on the navigation panel, top left, to see a list of the storypoint locations.
Please visit storypoints in the correct order to fully enjoy the story.