Wild in Art Sponsors 100 High Street Safari packs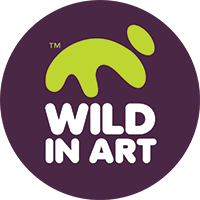 Wild in Art has agreed sponsorship to fund participation for 100 town, cities and High Streets so that local families can go on the High Street Safari.  At least the first 100 places to apply will now get their packs free courtesy of Wild in Art.
The ambitious new project, which aims to bring a fun, family experience to every high street in the UK, wants to raise over £100k for NHS Charities Together.
The story-trail, called MonsterHero Safari, will now be free for the first 100 UK BIDs or Councils to bring to their high streets. Building on the huge popularity of art and sculpture trails, which Wild in Art understands so well, the "Safari" will give families a fun and safe reason to come back into town and give high streets a much-needed boost in footfall.
Charlie Langhorne, Co-founder and Managing Director of Wild in Art said, "Wild in Art is delighted to be supporting MonsterHero Safari. We have worked with partners throughout many towns and cities in the UK, and beyond, and really wanted to support all communities recover from this period of lockdown. Bringing a sense of fun, bringing a smile and bringing people together is at the heart of what we do and this initiative aligns perfectly with our ethos and values."
MonsterHero Safari works by utilising contactless NFC technology and QR codes, without the need for players to download or sign up. The safari consists of 10 window characters, monster superheroes, with embedded NFC tags that the organisers want independent and charity retailers, as well as cultural and public venues, to host.
Families can start the safari by tapping any of the characters and paying a nominal cost, with at least 50% of it going to NHS Charities Together.  They will then be able to engage with the experience by tapping each character's belly and learning their names, stories and powers. Younger children will enjoy spotting the cute and colourful characters and older younger (and grown-up children!) will engage by learning more about them. After finding all 10 "MonsterHeroes" families will be rewarded with a free e-book about their first adventure.
Of course, all of this is being done with a keen eye on safety, so the safari will only begin once the government advice allows it and each of the NFC characters will be marked so that players can only interact with them in small family groups whilst adhering to social distancing.
Martin Blackwell, former CEO of ATCM and the Charity Retail Association is coordinating the project pro bono and has partnered with high street technology agency "Thyngs" to create the NFC and QR code-powered platform. He has also enlisted renowned international marketing agency, "Toolbox Marketing", to work for free on bringing the initiative to life.